PAINTINGS PRINTS & CICADA JEWELLERY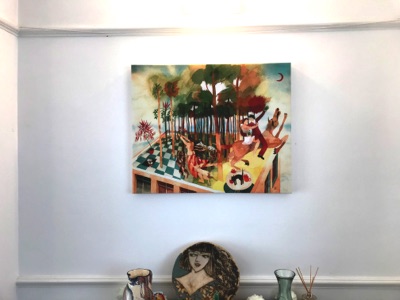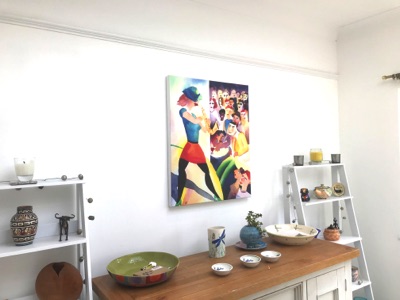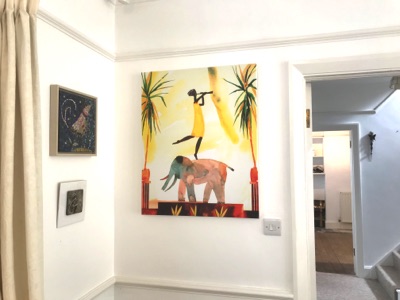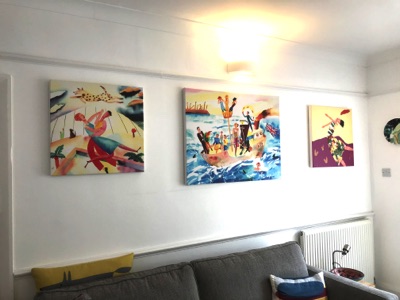 For the past 20 years I have been producing Limited Edition Giclée Prints of my work, printed by me in my studio on Archival Quality paper. These can be purchased directly from this website.
I have recently taken this a stage further by commissioning larger Giclée Prints on Canvas. This now means that any of my Prints on paper can be upscaled onto Canvas.
All images are printed onto heavyweight canvas which is laminated with a semi-matte protective coating. The result is non-cracking, water resistant, cleanable and has UV protection of up to 200 years!
The photos on this page show a selection of Canvases in my own home.
Depending on size, prices range from £75 to £245, plus packing and courier delivery to your address - £10.
For further details please check out the next few pages by clicking below.