PAINTINGS PRINTS & CICADA JEWELLERY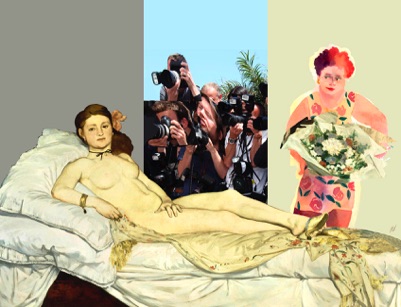 Welcome to the website of Nick Orsborn RI.
It is divided into three main areas, each of which can be accessed by clicking on the images shown, or by clicking on the menu at the top of the page.
Most of the Print and Printed Canvas images are scanned from Nick's original Watercolours. Some, however, are pure Digital images created by the use of various software programs.
All of the Prints and Printed Canvases are for sale and may be ordered online.
All Prints and Canvases are created using light-fast pigmented inks. The Prints are on Archival Quality paper and the Canvases are finished with a matt UV protective varnish.
The Cicada Jewellery section of this site
is split into two areas.
One shows images of examples of the jewellery, spanning the entire period of production from 1973 to the present day. The items shown have all been sold and are not available to purchase from this website.
The other area shows a selection of designs which are for sale through this website.
More information on the history of Cicada Jewellery can be found by clicking the Cicada Jewellery link.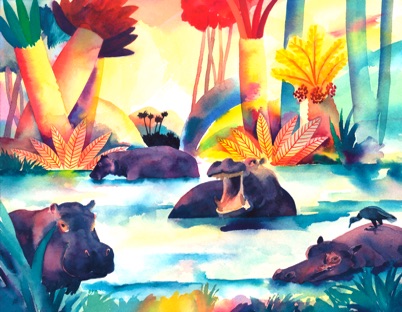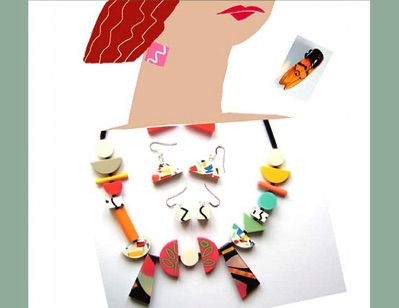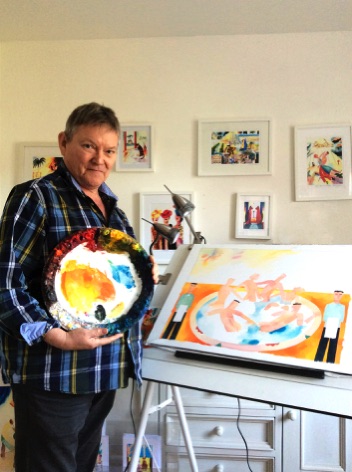 NICK ORSBORN IN HIS BRIGHTON STUDIO - NOV 2017
This website is under construction by me and is far from complete. Many more pages will be added over the next few weeks and months. The pages which are here all work as does most site navigation. Please keep coming back to view progress. Thank you. Nick Orsborn.